HEY THERE !!
I AM SHILPA LALIT
A dreamer, an artist, an art instructor and an entrepreneur, dedicated to helping you in getting started with painting and eventually making you fall in love with its beautiful, meditative and therapeutic process !!
art is my world…
For me, art is not just my passion, its also my life, my purpose, my path to happiness and my connection to the higher powers. It is a form of meditation to me and has been the only thing that has kept me going, through the thick and thin of life.
 
A big hello to you my lovely creative friends.
My name is Shilpa Lalit and I am also known as Artyshils on the internet. I have a bachelors in Fine arts degree from Nagpur university, India and art is the only thing that I remember myself doing , ever since I was very little.

For me , art has been my best friend and my savior . At the the times, when my mom spent all day in office, my art would help me cope up with her absence. Then, when I was such a pathetic student in my class, trying to mug up geography and science and failing the math tests, art was the only thing that helped me keep my head up, while going through the embarrassment of being a bad student. Then during the teenage years, art was the only thing that held my hand, when I was involved with all the messy life changes and senseless deeds that we get involved at that age and as I grew up facing all the ups and downs that life had to throw at me, art finally became my profession and I couldn't have asked for more from my life.

Thankyou so much to each and everyone who supports my journey and keeps me going. If my art is my life, you all are the oxygen to that life. Without your support, my art just would not florish the way it is doing now and I am forever greatful for that.

I hope to stay more connected to you. Please feel free to find me at :-

My quest to give back through my free YouTube videos.
CLICK HERE TO SUBSCRIBE TO MY YOUTUBE CHANNEL

Online art classes :-
Know the deepest secrets of how I paint my paintings here :-
ENROLL AT ARTYSHILS ART ACADEMY

Behind the scenes of my work :-
JOIN IN THE INSTAGRAM FAMILY
JOIN IN THE FACEBOOK FAMILY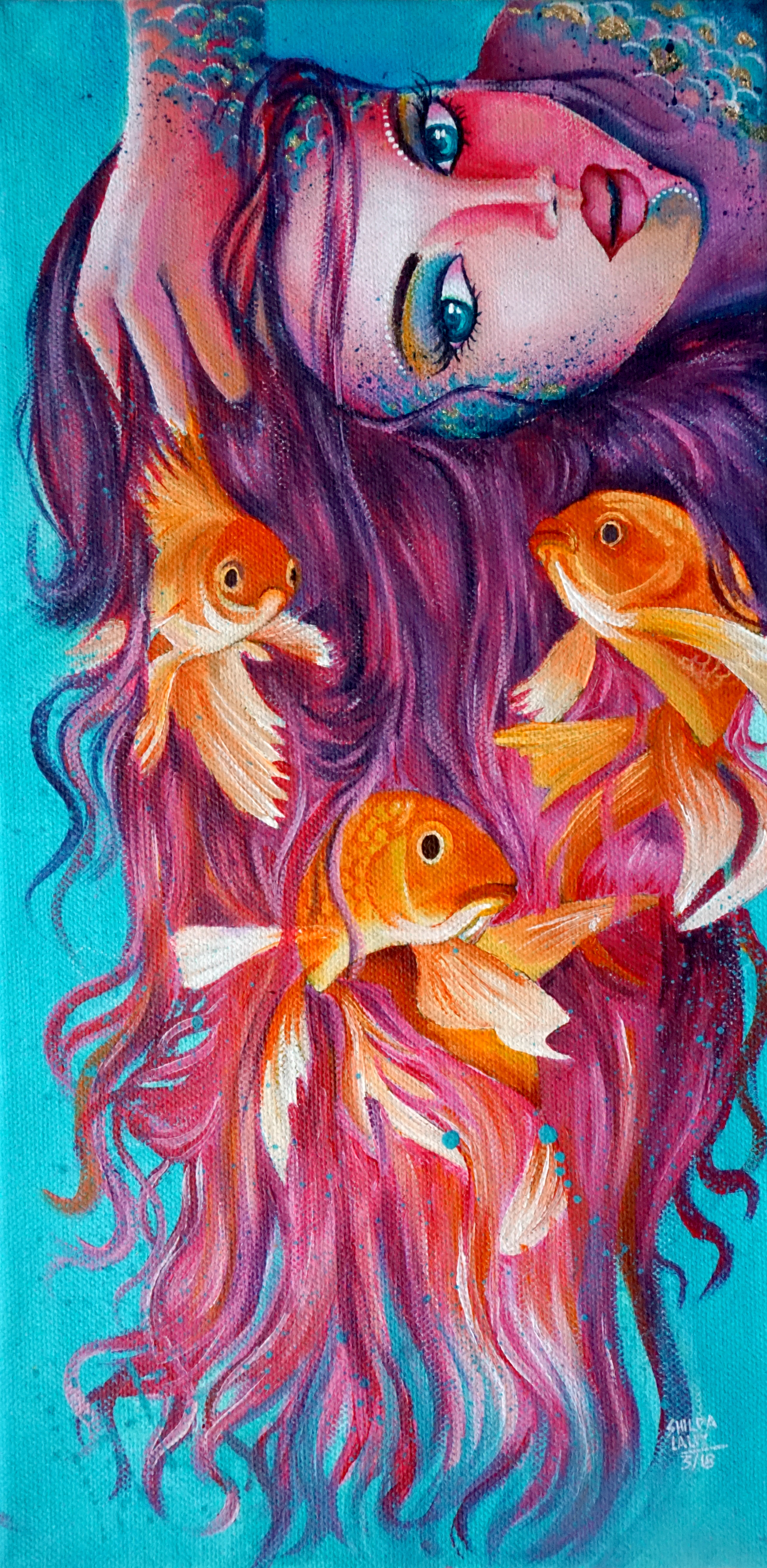 MY ARTIST STATEMENT
My style of work is primarily figurative and abstract. I work with acrylic paints and mixed media on canvas and my color scheme is by and large pure, bright and bold. My figurative paintings most often start with a basic portrait or a figure drawing , on which I experiment with various colors and textures to capture its air and emotions in my own unique fashion. My abstracts are a sequence of reactions i.e the way my brain reacts to a particular wash or a mark on canvas to get the next layer and then the next until I reach the ultimate piece of art work.The conclusive work most often turns out to be an image stored in my subconscious mind waiting to be released on the canvas and becomes the subject of my abstracts. I absolutely adore pure and bright colors and love to challenge god's natural chroma and patterns with my own.
I was born in Nagpur, India to L.I.C Officer Mr. Jaikishan Menghani and Railways employee Mrs. Vandana Menghani on May 15th,'1984. I have been dabbling with art ever since I can remember of holding a pencil. I won my 1st award in painting when I was 4 years old in class K.G 1 . Unable to sustain my happiness, I ran towards my mom and dad and jumped in their lap to show off my achievement. I had won a beautiful toy car as my honor. Since then my mom spotted the spark in me and made sure that I attended all possible art workshops nearby, during my vacations. My mom had a full time job, so in her absence I would spill the walls of my home with my oil pastel drawings.

grew up attending discrete art workshops and participating in various art contests and dabbling with everything creative during my free time, with my studies going on simultaneously.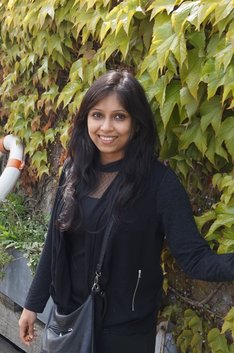 I started teaching my own art workshops during my high-school years at the age of 15. Since then I have spent almost all my summer vacations directing my workshops for children and ladies until I graduated in from my fine arts college, Govt. Chitrakala Mahavidyalaya,Nagur in 2007 and my one year of masters degree in drawing and painting in 2008.
My mom and dad have always encouraged me tremendously with my art. My dad has always bragged about me and my artistry and bought me whatever I needed for my art no matter how expensive it was and done everything he could. He has always stood by me, trusted me and believed in me and my potentials more then myself. Now I really wish to work hard and stand up to his confidence and credence.
I got married on 22nd of February ,'2009 to a handsome man Mr. Lalit Ruchandani. Yeah, it was love at first sight for both of us. :) . Our parents arranged our encounter and within just fifteen minutes of talking to him, I knew that this was the man I wanted to get married to. Lalit is a software professional and is the man behind my smile. I am blessed to have him as he is the most understanding, caring, loving and an adorable husband. I am more of an extrovert, loud and a brat between both of us, whereas he is very soft spoken, calm and basically a gentleman. Lalit has been equally supportive and encouraging with my art, as much as my dad. He loves to see me cosset my art and completely backs up my inner need to indulge with the craft. He is very proud of me and my work and an inspiring and motivating force behind my attempts at my various art advantures. And now we have 2 beautiful children, Laksh and Vihaana.
1) Content creator of this WEBSITE , which is basically my online home
2) Founder of online art school ARTYSHILS ART ACADEMY, which is my passion project and the place where I share everything I know about how to draw and paint some beautiful Acrylic and mixed media paintings, through very in depth workshops.
3) Core member of the online art auction group SOUL SISTERS UNITED ART COLLECTIVE , where I sell my work through monthly auctions.
4) Owner and Creator of the YouTube art channel ARTYSHILS ART .
5) I am also working on launching a new line of art materials under my company " ARTYSHILS ART PRODUCTS " coming up soon.